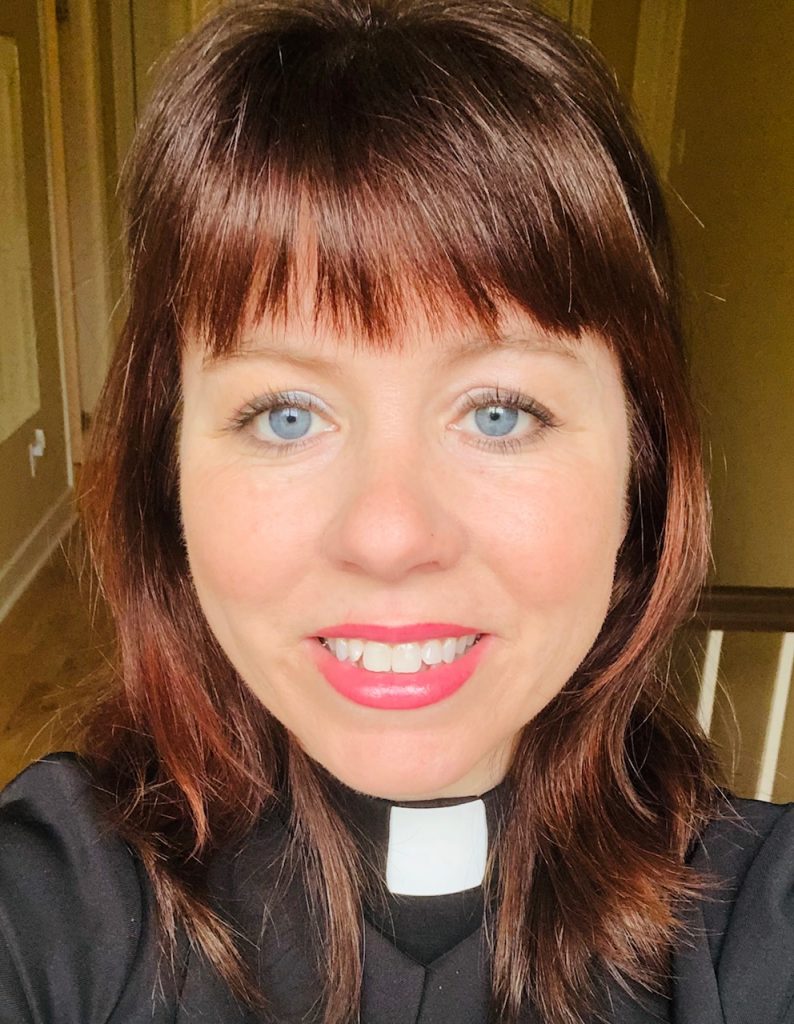 I was thrilled to join the Trinity United Church Summerside Team on October 7th , 2019 as the Coordinating Minister.
This is a wonderful, busy, and blessed church. Absolutely amazing!
Being born and raised in PEI, I never ventured that far from home except for higher education and my call to Ministry that brought me to my other Island home, Cape Breton. My time in Cape Breton grew me as a minister in so many positive ways and took my love of hiking to new heights… literally. If there was a mountain to be hiked… I was there. Even leading groups up mountain trails for devotionals.
Besides hiking, I love to read, sing, and bake. I am always pushing myself to learn new things and to be challenged. I would consider myself a lifelong learner and love being a student. I enjoy people and an important part of ministry for me is getting to know you. Yes, I like to visit (phone or face to face).
My husband and our family are blessed to have this opportunity to join you on your continuing faith journey.
You are all a blessing.
Rachel's email is rachel@trinitysummerside.ca
Louise Elder, DIrector of Music (Bachelor of Music
and Bachelor of Education, University of Western
Ontario; Associate of the Royal Conservatory of
Toronto- ARCT)
Louise grew up in a musical family on a farm with seven siblings. Her parents had a dance band and on many Saturday nights they would be out playing with at least two of the kids in the orchestra. Louise's Mom was church organist at the rural United Church where Louise went to Sunday School, CGIT, youth group, sang in the choirs and often played for service or led the choir as she was needed.
Louise studied piano and received her ARCT as she graduated from high school. She received her Bachelor of Music from the University of Western Ontario and during that time, switched from piano to study pipe organ. Bach became one of Louise's favourite composers! Louise went on to get her teaching degree and taught in the elementary school system in Ontario where she directed both instrumental and vocal classes, bands, choirs and small ensembles from kindergarten to grade 8. Louise has always enjoyed conducting choirs and directed the Centre Wellington Singers, a community choir of 50-60 mixed adult voices, for 9 years. She accompanied solo singers as requested and continues to enjoy collaborating with vocalists and instrumentalists.
Church music and worship planning have always been an important part of Louise's life. She was music director at Elora United Church for 16 years before moving to PEI and since March of 2017, Louise has been enjoying her work with the choirs as music director at Trinity United Church in Summerside. There is much joy and fellowship kindled in rehearsing and preparing for Sunday service. The choirs of Trinity United, in their ministries of music, are key players and singers in our worship services. Louise is delighted to have such dedicated choristers and players with whom to share the music of worship. Together, we share the notes and make the music that helps us grow in our faith and community.
Louise's email is music@trinitysummerside.ca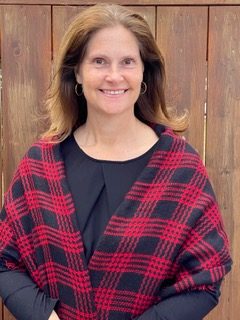 Wendy joined the team at Trinity in 2013. Her background is primarily in Hospitality Management and she enjoys working those skills into her everyday tasks at Trinity. She resides in Travellers Rest with Milo, her husband of 30 plus years. They have 2 "almost grown" children, Mikaila and Parker. Wendy grew up in Summerside and in Trinity and her familiarity with the workings and the people of Trinity have been an asset in her role of Office Administrator. Music has always been a first love. With the sound of piano, guitar, drums, ukulele and voice it continues in her household today. Wendy sings with the women's chorus "Arioso" and enjoys the opportunity to share her gift with others.
Wendy's email is admin@trinitysummerside.ca
——————————————————————————————————————–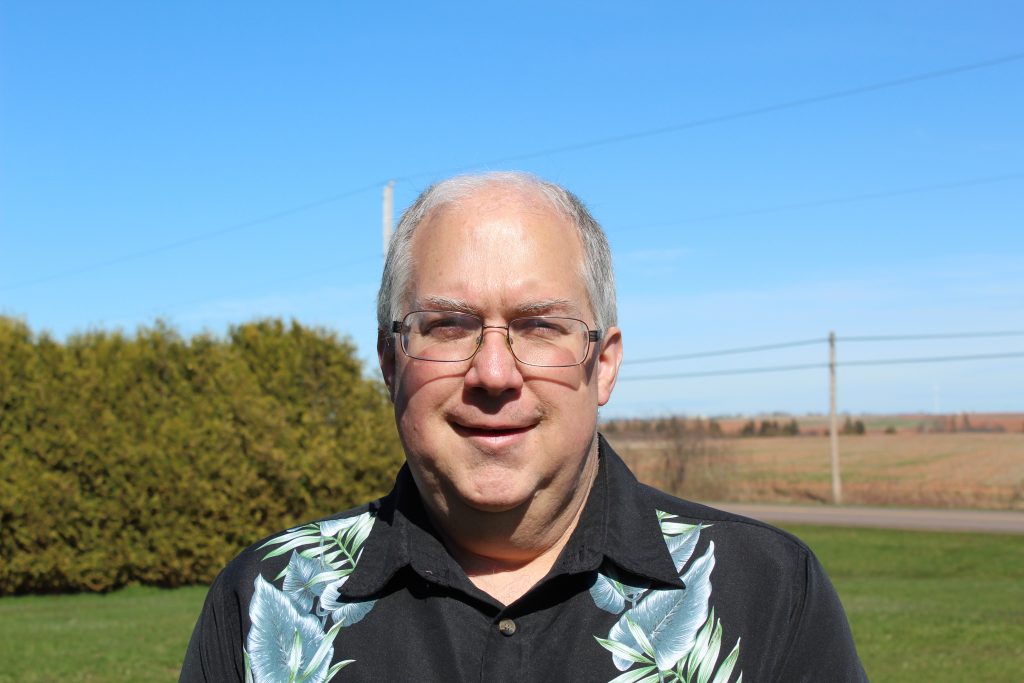 Troy and his family crossed the bridge for the first time in July of 2008. They settled down in the Summerside area to enjoy the lifestyle of the island.
He started with the church in Oct of the same year and has been a part of the trinity staff since. His daughters spent their growing years at Trinity United Church and have many fond memories of their time there.
He has been a welcoming face for anyone that needed help. As with most custodians his experience and skills go beyond cleaning. He has been the go-to person for many issues inside and outside the church.
Troy can be contacted via the church office.