IMPORTANT UPDATE ON OUR SCHEDULE OF EVENTS 
IMPORTANT UPDATE from Trinity UCC Summerside –
In response to the latest CPHO update on April 26, 2022 –
The following will come into effect on May 6th – Step Three of the "Moving On Plan"
Worship @ Trinity Update:
10:30 a.m. In Person and Livestream Worship Available (Doors open at 10 a.m.)
No capacity limits.
No Registration is Required.
Entire sanctuary will be open for seating where you so choose, but we ask you to respect the comfort of all congregants around physical distancing.
Masks will no longer be mandatory but if you want to sing, please wear a mask for the safety of yourself and others (this is consistent with other UCC congregations until covid rates decline further).
Offering plates will continue to be available at the entrances but we highly recommend congregants contact the Church Office about other ways to give like:  E-Transfer, Pre-Authorized Remittance, etc.  Thank you for your continuing support of the Ministry at Trinity. 
Office @ Trinity Update:
Open to the Public Monday to Friday 8:30 a.m. till 3:30 p.m.  (Starting Monday, May 9th)
Meetings @ Trinity:
In person meetings (with the choice of Zoom) can be held at Trinity. Remember to contact the church office to book your physical space and/or Zoom link.  Please sanitize your physical space with sanitization products provided in each meeting space. 
Food service:
Participants at on-site indoor food service, such as Feed My Sheep, funeral receptions, after church teas, etc., will be served at their seats.   Kitchen workers and servers will be required to wear masks until COVID rates decline further.
Take care and be safe
From all of us at Trinity United Church Summerside
=-=-=-=-=-=-==-=-=-=-=-=-==-=-=-=-=-=-==-=-=-=-=-=-==-=-=-=-=-=

Update on Junior Church:
Junior church is returning on May 1st to June 5th for six Sundays. Families have the option of attending in person or participate at home. Children that want to join us in person will begin in the sanctuary seated with the grown up they came with and then head as a group to the auditorium during the Children's hymn.
If lifestyle makes it easier to follow along at home as a family sign up by April 27th with Rev Rachel (rachel@trinitysummerside.ca) in time to receive your at home package.
With the return of Junior Church the CLG Team is looking for volunteers to assist in hosting the school aged children, aged 5-11. If you have six, two, or even one Sunday morning to spare, we would love the help. Anyone 15 and older that is interested speak to Sandee or Rev Rachel.
=-=-=-=-=-=-==-=-=-=-=-=-==-=-=-=-=-=-==-=-=-=-=-=-==-=-=-=-=-=
Spring 2022 Small Group Bible Study Opportunities – 
=-=-=-=-=-=-==-=-=-=-=-=-==-=-=-=-=-=-==-=-=-=-=-=-==-=-=-=-=-=
ATTENTION PAST RECIPIENTS OF THE DR. C DUANE MOLLINS MEMORIAL SCHOLARSHIP: The Trustees and the Mollins family would like to provide supplementary scholarships to previous scholarship winners who are still pursuing their post-secondary education.  They invite past recipients who fit the following criteria to apply.    Students must be currently enrolled in post-secondary education with at least one year of schooling remaining, and are active in Trinity United Church life.  Students must apply by letter indicating their current school enrollment and future plans.  Please be sure to include contact information; cell phone and email. Deadline for application is May 13, 2022 by 3:00pm.  Letters of application may be submitted to the church office or by email to admin@trinitysummerside.ca.
=-=-=-=-=-=-==-=-=-=-=-=-==-=-=-=-=-=-==-=-=-=-=-=-==-=-=-=-=-=
Click the image to open our 2021 Annual Report

=-=-=-=-=-=-==-=-=-=-=-=-==-=-=-=-=-=-==-=-=-=-=-=-==-=-=-=-=-=

Please enjoy  our "Service of Reflection and Discernment"
=-=-=-=-=-=-==-=-=-=-=-=-==-=-=-=-=-=-==-=-=-=-=-=-==-=-=-=-=-=

Please enjoy these short videos created for Junior Church entitled – "Pop Up Virtual Online Junior Church"
Click on the below link for previous Pop Up Virtual Junior Church:
=-=-=-=-=-=-==-=-=-=-=-=-==-=-=-=-=-=-==-=-=-=-=-=-==-=-=-=-=-=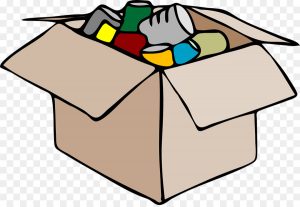 Food Box Program
Donations of Non-Perishable Food Items are always welcome and needed.  Please drop off your donations in the Food Box bins at the entrances of the church or at the church office during office hours.
=-=-=-=-=-=-==-=-=-=-=-=-==-=-=-=-=-=-==-=-=-=-=-=-==-=-=-=-=-=

Find the link here each week to join our Live services!
** Virtual Trinity will now be livestreamed at 10:30 a.m. with links available on our Webpage and FB by 10:30 a.m. each Sunday morning.  Plus, the service will be uploaded after the livestream and you can watch anytime
** In Person worship services are held every Sunday morning (in person and livestream) at 10:30 a.m.  Doors open at 10 a.m. 
=-=-=-=-=-=-==-=-=-=-=-=-==-=-=-=-=-=-==-=-=-=-=-=-==-=-=-=-=-=
RRR Team Report – Now available
Our 3 R's Group have completed the mission to "Review the Trinity United Church Christian, Life and Growth program, engage broadly to re-envision a program which more fully responds to the Christian development needs of children and families (of all ages), and to prepare a program vision, framework and plan for Council review and decision."  Here is the link to the PDF of that report and please note that a date for discussion around this report will be announced in the New Year.  Thank you Leah, Nancy, Sandee for your work on this report and for all the congregants that participated with their feedback.
If you missed the presentation today here is a link to the pdf of the PowerPoint:
=-=-=-=-=-=-==-=-=-=-=-=-==-=-=-=-=-=-==-=-=-=-=-=-==-=-=-=-=-=

Volunteers Needed!
Are you interested in offering your time and talents for upcoming livestream services at Trinity?  We are currently putting together a team of volunteers and willing to train.  Contact our church office at 902-436-3155 and we will be in touch with more details.  Thank you and blessings.
=-=-=-=-=-=-==-=-=-=-=-=-==-=-=-=-=-=-==-=-=-=-=-=-==-=-=-=-=-=
We now have our own YouTube channel!  Please click the link below and subscribe.
https://www.youtube.com/channel/UCy0oP2hgj9Jln6IT_WnvpLg
=-=-=-=-=-=-==-=-=-=-=-=-==-=-=-=-=-=-==-=-=-=-=-=-==-=-=-=-=-=
**UPDATE on Public Office Hours at Trinity UCC Summerside:
The Office at Trinity United in Summerside will be open to the public for in person visits for church related business during the hours of 9:30 a.m. to 1:30 p.m. Monday to Friday or by appointment between 8:30 a.m. and 3:30 p.m. Monday to Friday.
Please note that if our Office Administrator has to step away from the office for any reason a note with a return time be posted on the exterior door.
=-=-=-=-=-=-==-=-=-=-=-=-==-=-=-=-=-=-==-=-=-=-=-=-==-=-=-=-=-=
Givings Info:
At Trinity we understand this is a difficult time for many of our members and families. We encourage you to reach out if you need assistance in any way. If you would like to continue your financial support for Trinity at this time, please see the options detailed Givings Chart (posted below and Facebook.)  Thank you.
Detailed Givings Chart
Click on the image
IMPORTANT INFORMATION ABOUT OUR GIVINGS 
At Trinity we understand this is a difficult time for many of our members and families. We encourage you to reach out if you need assistance in any way. If you would like to continue your financial support for Trinity at this time, please see the options detailed below or refer to the Givings Chart posted on the website and Facebook.  Thank you.
QUESTION: What are the ways in which I can contribute financially to my church?
At Trinity United Church in Summerside we want to make offering easy for you with the following options…
OPTION 1- PAR
PAR – Pre Authorized Remittance
This is administered through the United Church of Canada. A donation is withdrawn from your chequing account on the 19th of each month. A PAR Authorization Form can be found on-line at The United Church of Canada website (https://www.united- church.ca) by clinking in the search button and typing PAR.
Or contact Wendy (Trinity Office Admin.) at admin@trinitysummerside.ca  or call 902- 436-3155 to have the form emailed to you.
A VOID cheque is needed to implement PAR and can be mailed to the church with the completed PAR Authorization Form. PAR can be started and stopped at your convenience.
OPTION 2 – POST DATED CHEQUES
Post Dated Cheques –
You can mail posted dated cheques to Trinity United Summerside. The mail is picked up daily and deposits will be done weekly.
Our mailing address is: Trinity United Summerside 90 Spring Street Summerside,
PEI, C1N 3E4.
Please be sure to include your contribution envelope #, if you know it.
Please do not send cash in the mail 😊.
OPTION 3 – ON OUR WEBSITE
Trinity Summerside UCC Website –
You can give directly to Trinity United Church through the website.
Just scroll down on the home page until you see the Donate Now tab. Click the tab and it will take you to the screen where you can choose Trinity as your charity. There are options to donate once or monthly.
OPTION 4 – E-TRANSFER
E-Transfer –
You can e-transfer your offering by using the following email: donate@trinitysummerside.ca
NOTE: Please indicate in the comments section of the transfer your name, the envelope number (if you know it), and the designation of the givings (i.e. general fund, M&S, local). E- transfers will be auto-deposited, no need for passwords.
For any question about this option please email Wendy at admin@trinitysummerside.ca Or call 902-436-3155.
Thank you for you continuing to support our Ministry and Blessings.
OPTION 5 – NEW CASH OPTION
Please contact the office at 902-436-3155 for more details and to make arrangements.
=-=-=-=-=-=-==-=-=-=-=-=-==-=-=-=-=-=-==-=-=-=-=-=-==-=-=-=-=-=
REFUNDABLES/RECYCLABLES PLEASE NOTE:  Please return your recyclables directly to Don's Bottle Exchange and mention the money goes to Trinity United Church.  Please do not bring your bottles to the church.  Thank You for your continued support of our Guatemalan sponsor children. 

=-=-=-=-=-=-==-=-=-=-=-=-==-=-=-=-=-=-==-=-=-=-=-=-==-=-=-=-=-=
HELP US TO MINISTER: It is most helpful when members of the congregation let us know of those who are in hospital or ill at home.  Should you or a family member be in hospital, please be sure to indicate you are associated with Trinity United Church Summerside, so our ministers will be sure to be informed when they visit the hospital. You can contact Rev. Rachel Campbell at Trinity's office, 902-436-3155 or by email at rachel@trinitysummerside.ca or for emergencies at 902-439-1881. Rev. Rachel will have Monday and Friday as days off.
=-=-=-=-=-=-==-=-=-=-=-=-==-=-=-=-=-=-==-=-=-=-=-=-==-=-=-=-=-=
For inquiries please contact our Church Office:
Our office is open to the public weekdays from 9:30am to 1:30pm