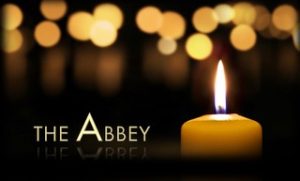 Our next service will be Sunday April 25th at 6:30pm.  Registration is now closed.
NOTE: This is our last service until the Fall.
The Abbey is unique among Summerside worship communities in its incorporation of elements from many diverse Christian traditions. This mix of traditional elements with the aesthetics of the candlelit sanctuary allows us to offer something familiar yet different.
The service includes music, scripture, a short time of contemplative prayer, and a theological reflection.  The Abbey is intentionally relaxed and lasts about 45 min. Children are more than welcome!
To participate in the in-person Abbey service, please pre-register above, or by calling the Church Office at 902-436-3155
For further information about The Abbey and upcoming services, please visit our website summersideabbey.com.